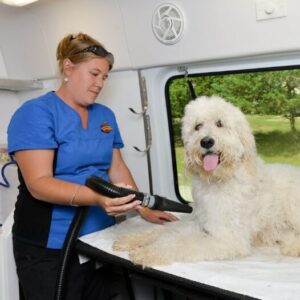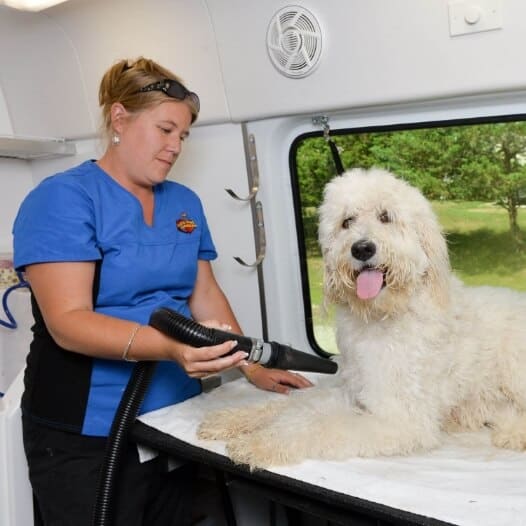 The Leader in Mobile Pet Grooming
Founded in Australia in 1996, Aussie Pet Mobile established its headquarters in the United States in 1999 and has grown to become the largest brand in mobile pet grooming. Our commitment to quality care, convenience and loving attention to pets of all shapes and sizes has enabled us to expand rapidly across the United States where more than 350 vans serve the millions of dog and cat owners in the USA.
What Makes Us So Different?
Each mobile pet grooming unit is custom designed with air conditioning, heat, electricity, and water, and relies on no outside electrical or water hookups. The van's spacious interior helps pets maneuver easily and enhances the groomer's ability to ensure all of the pet's needs are met. Aussie Pet Mobile trained groomers will pamper your pets with personal, 100% cage free, one-on-one attention in the comfort of their own driveway.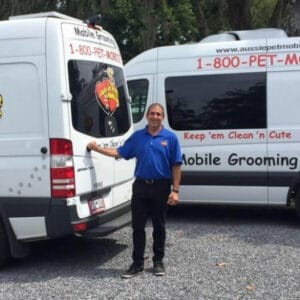 Ready to See If We Could Be a Good Fit?
CONTACT US TODAY TO REQUEST MORE INFORMATION